I recently viewed "Artina 2020: LIGHT: A Sculptural Solar Dance" at the Sandy Spring Museum, hoping to see if a socially distanced exhibit would draw modest crowds in this time of separation. Upon my arrival, I was disappointed to observe that the property was completely devoid of visitors; desolate, even. 
Two thudding realizations hit me at once: it was 2:30 p.m. on a Wednesday, and everyone was at work. I had chosen to view the exhibit during the hours in the day reserved for the lost, unemployed or college-enrolled. 
"Solar Dance" was curated by María Gabriela Mizes, the director of registration at Glenstone Museum in Potomac. Mizes has curated exhibits for institutions such as the National Museum of Women in the Arts.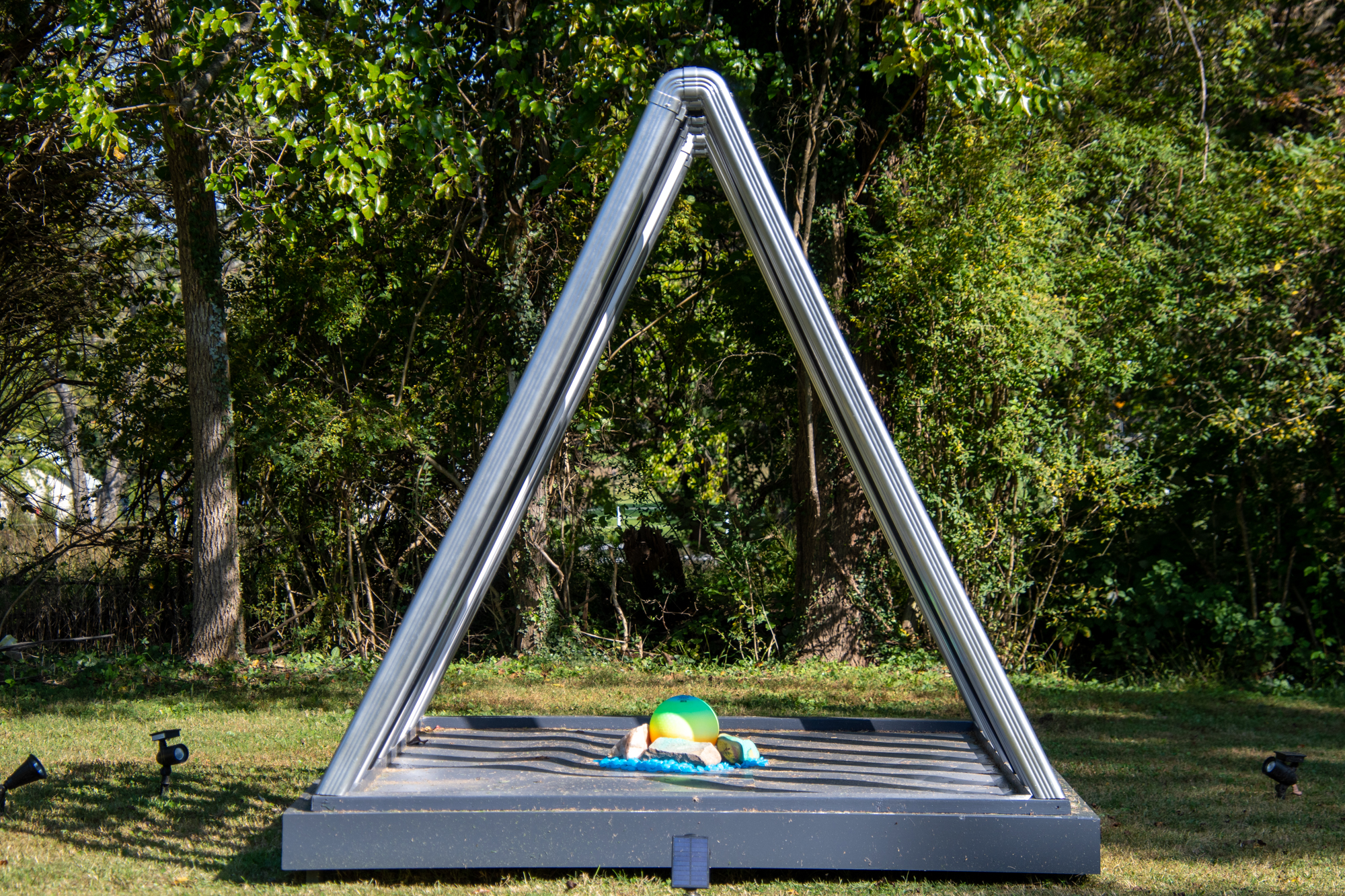 "Solar Dance" consists of a series of sculptures that pepper the museum's grounds. Made from a variety of materials including aluminum and downspouts, these structures bring to mind a very tiny Storm King, minus the acre-long walks. Interested visitors can learn more about the individual installations from a Google Earth link on the museum's website, which provides interactive descriptions from the artists on their work. I highly recommend a pre- or post-play visit to the page, which provides deeper insight into the exhibit. 
"Solar Dance" is best viewed on a sunny day, as the sculptures physically and thematically benefit from the way sunlight reflects, refracts and glints off their textured surfaces. 
[7 things to do in D.C. this weekend]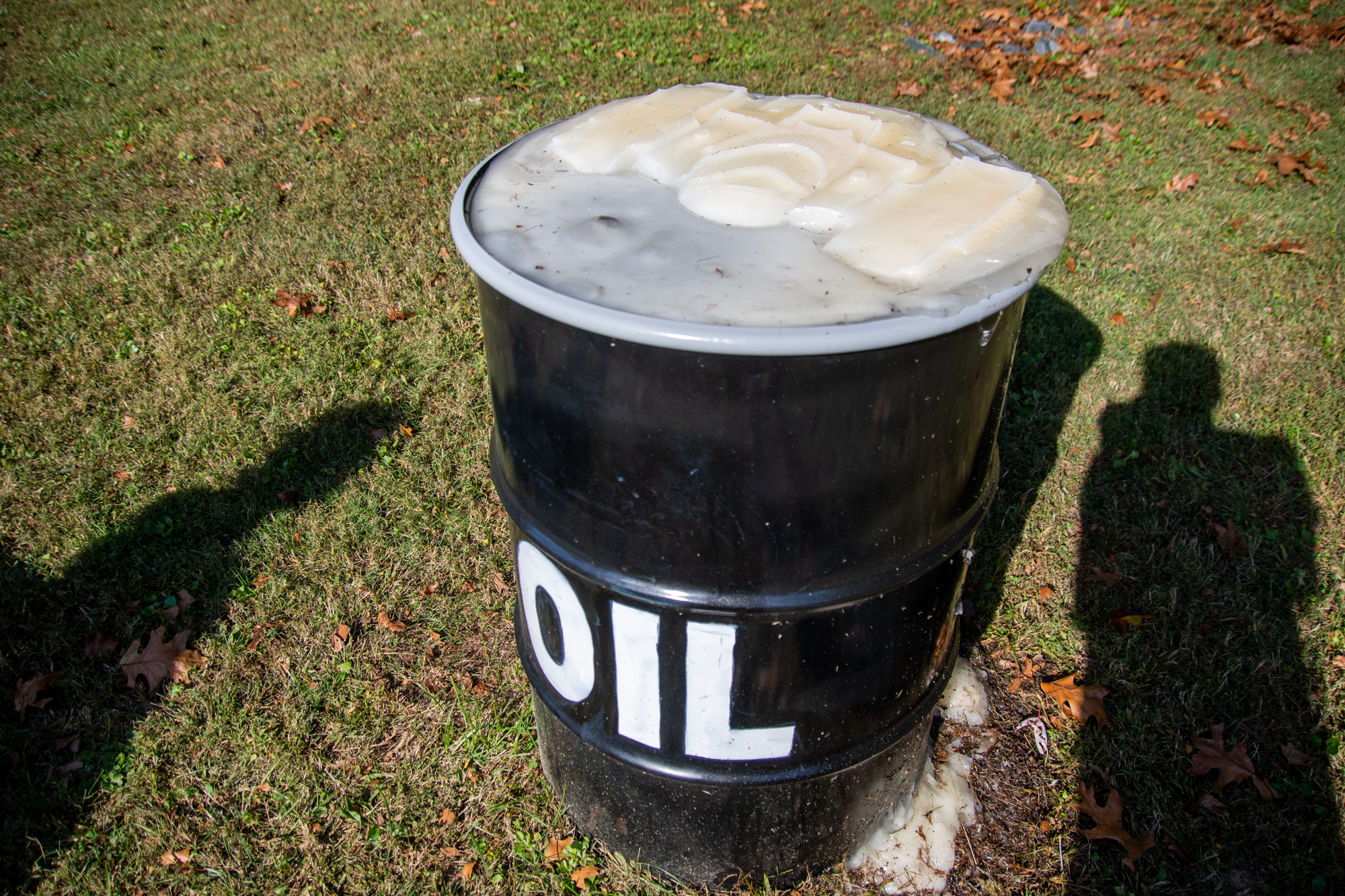 Davide Prete's Renewable Energy Policies even uses the sun as a catalyst for physical change. Prete's sculpture consists of a black barrel conspicuously labeled "Oil." A wax-molded model of Capitol Hill sits atop the barrel; in the sun, it melts down the side of the barrel. Prete's sculpture falls somewhat heavy-handedly in line with the theme of the exhibit: using solar and renewable energy as a medium and inspiration for art. In creating the piece, Prete sought to highlight Congress' lackluster actions to implement renewable energy policies. 
Other installations, such as Marc Robarge's Tree of Illuminations, explore the way the sun can reveal hidden things. Robarge's piece is made up of a series of semi-opaque jars bearing written phrases that hang from a tree; different phrases become visible depending on where the light is shining. It is, however, hard to make out individual words from any angle, making the piece slightly less accessible, despite the sun's hard work. I could make out the word "racism" on one jar, and what looked to be part of the word "enlightenment" on another. According to Robarge's description, this installation was collaborative: "Community members were asked to bring glass containers in which they wrote words they considered synonymous with illumination."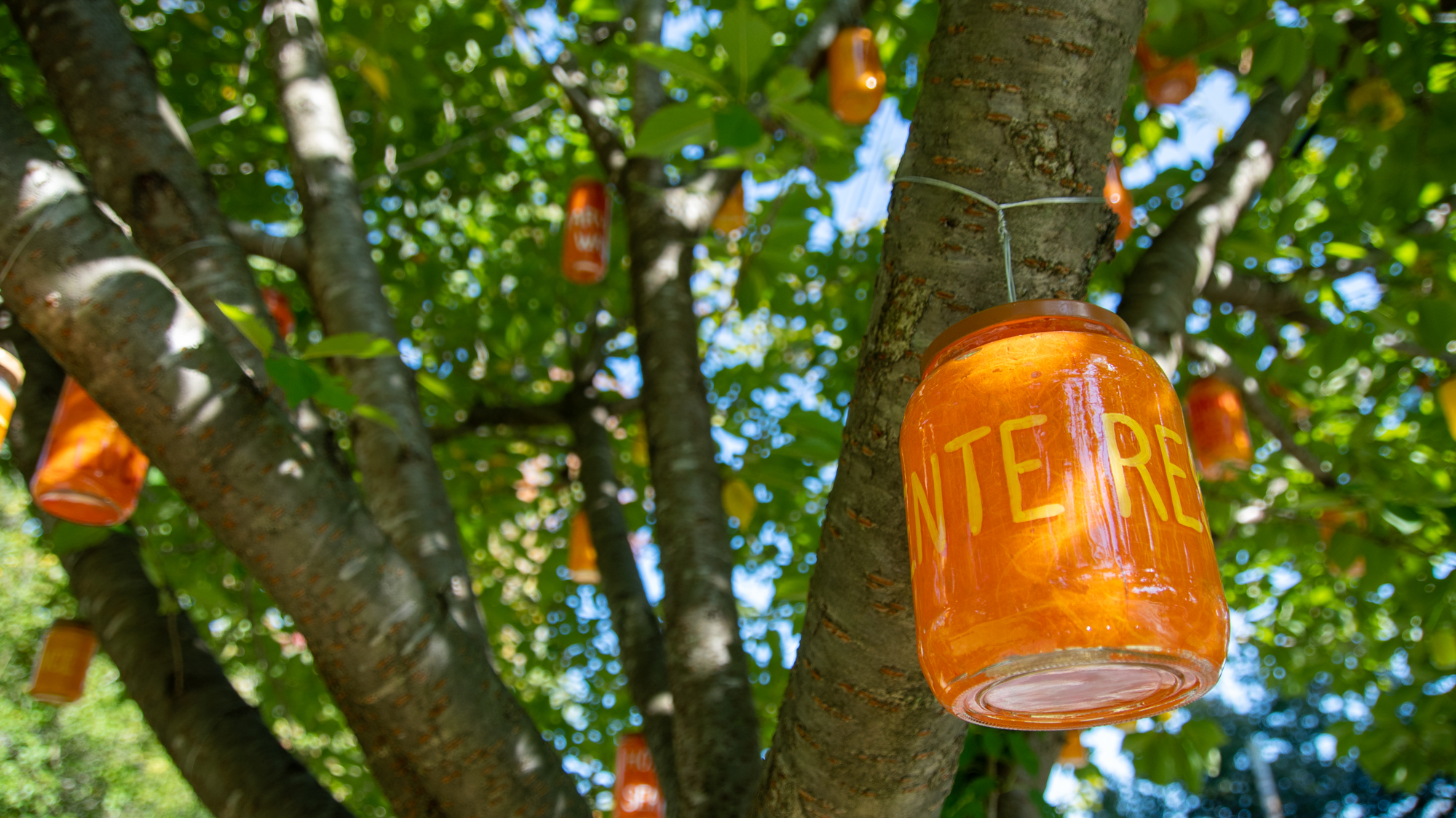 [Virtual Baltimore Museum of Art exhibit shows power of African motherhood]
Most of the other installations in "Solar Dance" are more abstract. Jeff Chyatte's "Resolute II" is an aluminum structure, which I can really only describe as a big metal zigzag, intended to create a feeling of movement by reflecting light. It's quite pleasing. And Sarah Rodman's Be Here Now, a line of rainbow fiber cloths lining a walkway which invoke both the ultraviolet spectrum and the Pride flag, are gorgeous and ethereal. I was lucky enough to have a little wind on the day I visited, and felt gently enveloped by the colors as I walked down the path.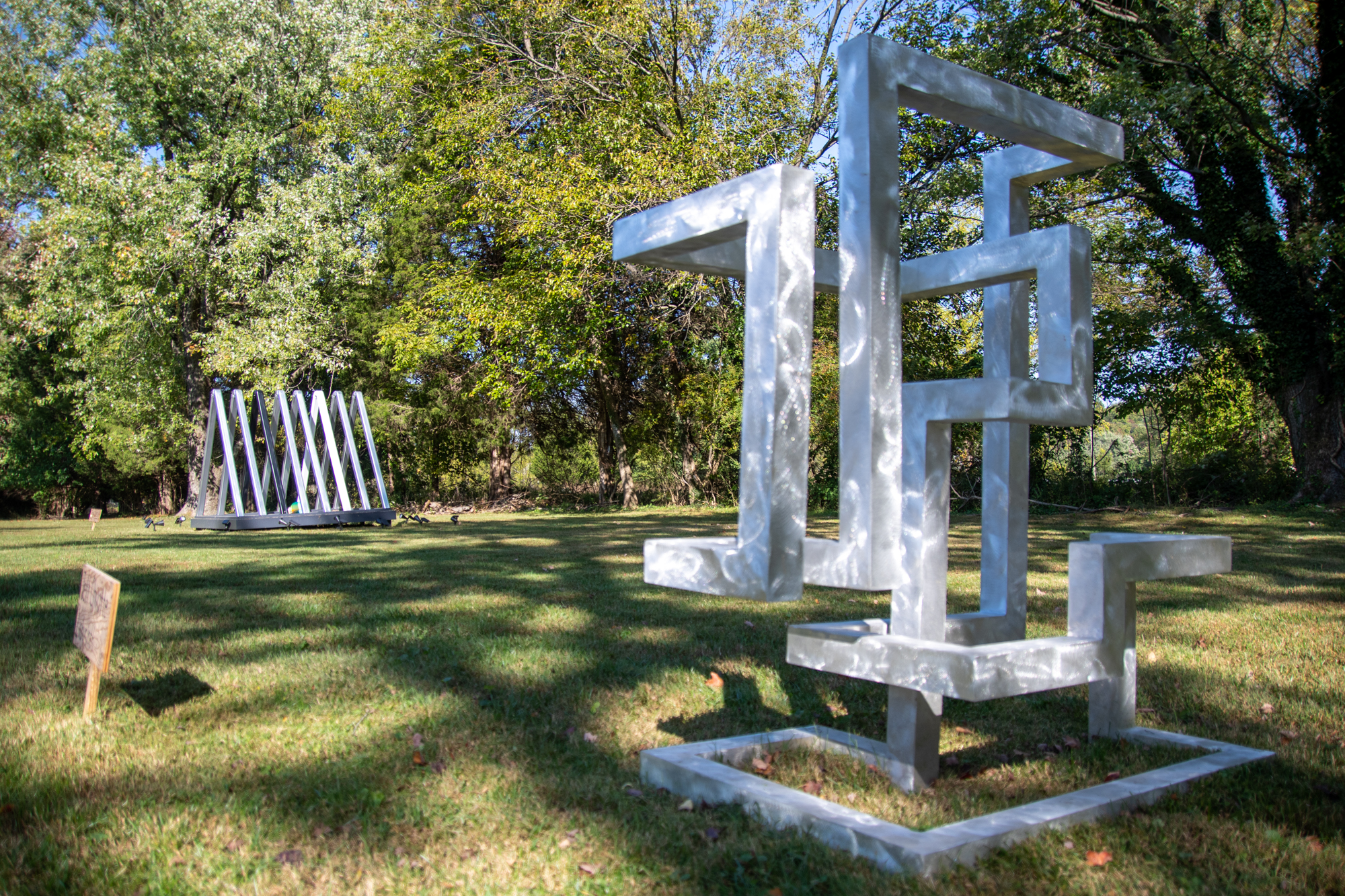 If a person wanted to view the exhibit without leaving their house, they could do so by visiting the website and taking the virtual tour. But the entirety of the installations are outside, and they instill a sense of peace that a digital map cannot replicate. Go at 2:30 p.m. on a Wednesday if you're looking to avoid crowds. The sun will ease your mind— I would recommend the visit. 
"Artina 2020: LIGHT: A Sculptural Solar Dance" is open everyday at the Sandy Spring Museum through Nov. 7, dawn till dusk.