Six months after Maryland Gov. Larry Hogan announced the first positive case of the coronavirus in the state, College Park nonprofits are still serving the growing demand of those in need.
While many local businesses closed or limited their operations, Meals on Wheels of College Park and the College Park Community Food Bank increased their operations to meet the needs of local residents. Before the pandemic, Meals on Wheels delivered meals to about 50 clients per day. Now, about 175 people rely on Meals on Wheels for food. And with the help of volunteers, they haven't missed a day of operation since the pandemic started.
"We have wonderful, wonderful volunteers, and it's a camaraderie and we all know that the end result is making sure that there's almost 200 seniors in our community that are being fed," said Lisa Ealley, a chairperson for Meals on Wheels of College Park.
One Meals on Wheels volunteer, Carolyn Warren, started delivering meals in early March. As a retiree, she's also helped with meal preparation in the kitchen and says that going to Meals on Wheels on Thursdays is a part of her weekly routine.
"This is absolutely a part of my life," Warren said. "I'll be doing this as long as I can do it."
Over the past six months, she has seen more and more people getting involved with the organization's efforts.
"They're all aware [of] the vital services that Meals on Wheels provides to our senior community," Warren said.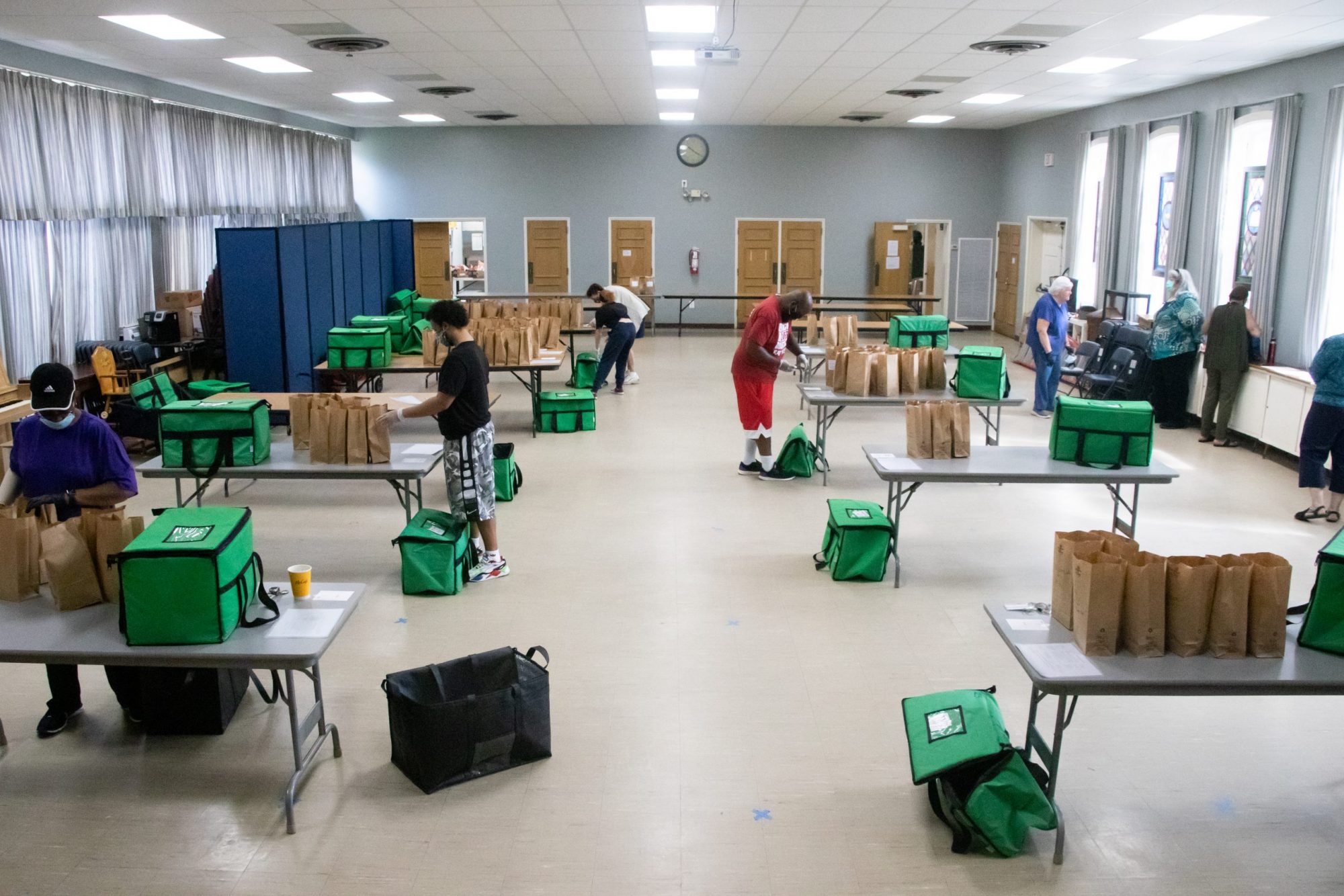 Demand for Meals On Wheels has gone up so much, Ealley said, that the space in College Park United Methodist Church that they have operated out of for 46 years is no longer sufficient, leaving them looking for a new place to continue operations.
The College Park Community Food Bank and Meals on Wheels are the two local organizations that are working to combat food insecurity in the greater College Park area. With an unprecedented increase in need, the organizations have been stretched thin.
To help, the city of College Park stepped in by granting Meals on Wheels and the College Park Community Food Bank $20,000 each — in addition to the $12,000 in emergency funding that the city gave each organization in early spring.
"We recognized early on in this pandemic that the demand for assistance from these two organizations in particular was skyrocketing," said College Park Mayor Patrick Wojahn. "We reached out from them and asked them how we could be helpful."
College Park Community Food Bank board member Lisa Bartusek attended the College Park City Council meeting where they granted the money.
"There was just no hesitation at all. They really knew that it was an urgent situation," Bartusek said.
In a typical year, the College Park Community Food Bank would serve about 5,000 individuals. By August 2020, the organization had served just under 20,000 people.
Before the pandemic, the College Park Community Food Bank distributed bags of food to those in need on a monthly basis. One month into the public health emergency, the food bank increased their service to a biweekly basis with the city's assistance.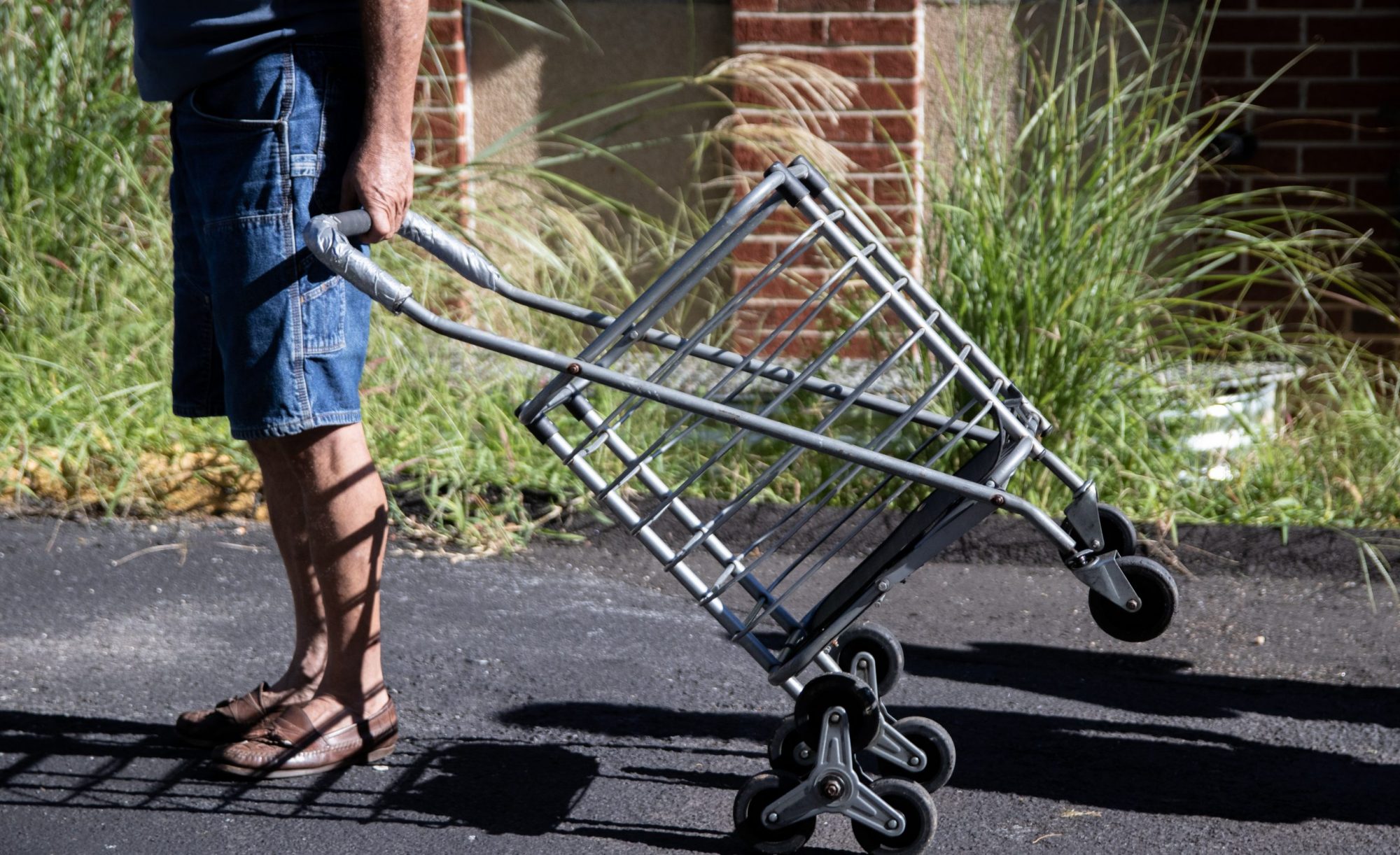 The food bank was then able to start weekly distributions with the help of the USDA's Farmers to Families Food Box program that delivers 20-pound boxes of fresh produce to them every Saturday morning.
The food bank has relied on outside help to meet the community's needs. With the help of 20 to 40 volunteers every Saturday, the food bank distributes food to hundreds of families.
Wojahn, who volunteered with the College Park Community Food Bank several years ago, got involved with food distribution events again after the pandemic started.
"People have really chipped in and helped out, recognizing the great need that exists," Wojahn said.
CORRECTION: Due to a reporting error, a previous version of this article and its headline misstated the name of the College Park Community Food Bank. It also misstated the quantity of produce provided by the USDA. This story has been updated.