If you walk past Andre Powell's office in Gossett Team House between 9 a.m. and 9 p.m. on any given day, you're likely to find multiple members of the Terrapins football team talking strategy with the special teams coach.
It's an open-door policy that's understood among players.
"He pushes us to do that," cornerback Jeremiah Johnson said. "He's always mentioning it whenever we have a special teams meeting — 'Hey, guys, come by and see me, come by and see me.'"
Powell's willingness to spend extra time with players discussing kick coverage or blocking schemes is no facade. The third-year assistant has a true passion for special teams. And ahead of the team's Big Ten opener at Indiana on Saturday, Powell has led the Terps special teams to the No. 2 spot in the nation, according to ESPN's team efficiency rating, which calculates the scoring contributions from each unit.
According to the ratings, Powell's special teams have accounted for 7.86 points per game, more than a touchdown, through the Terps' first four contests.
"Our special teams unit has so much pride because Coach Powell coaches it with intensity," said Johnson, who plays on both the kickoff and punt return units. "We want to be good at that because we know how much that can help us win."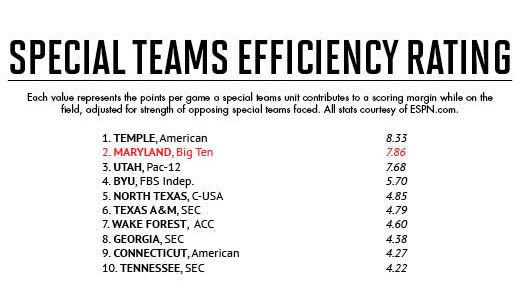 That sentiment has been apparent in the Terps' first four games, three of which were victories.
In total, the special teams have blocked three kicks — two punts and a field goal — recovered one muffed punt, returned one punt for a touchdown, averaged more than 25 yards per return on kicks and punts, and gone a perfect 25-for-25 on field goals and extra points.
Many of those achievements rely on individual performances, namely from cornerback Will Likely on punt returns, wide receiver Stefon Diggs on kick returns and kicker Brad Craddock on field goals and extra points.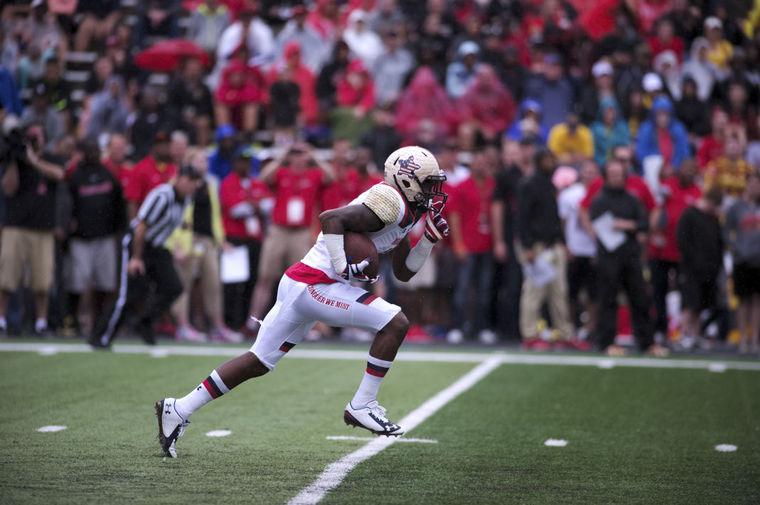 But each of those players counts on the other 10 guys on the field executing their assignments. And being successful in that facet of the game starts with the extra mental work players put in with Powell on a daily basis.
"He encourages us to do it, so you feel comfortable going to talk to him about stuff. And you see the differences it makes when you go and talk to him and then you go out on the field and you see the exact look that he said we were going to get," Johnson said. "As a player, that gives you confidence in your coach. You trust him."
The relationship between Powell and his special teams players has resulted in the Terps' success.
Three weeks ago at South Florida, the Terps trailed the Bulls by three points in the fourth quarter when fullback Kenneth Goins Jr. blocked a punt that linebacker Avery Thompson recovered in the end zone for the go-ahead score. The Terps never relinquished the lead, securing their second win of the season.
A week later against West Virginia at Byrd Stadium, the Terps defense surrendered 694 total yards and 38 points. Nonetheless, the Mountaineers still needed a last-minute field goal to earn the road victory thanks to a number of stellar special teams plays in the fourth quarter.
With the Terps down by 10 points early in the period, wide receiver Jacquille Veii pounced on the Mountaineers' muffed punt inside the West Virginia 10, leading to a Terps field goal. On the next possession, Likely returned a punt 69 yards for a touchdown, and Craddock's extra-point kick tied the game at 37, completing a 22-point comeback.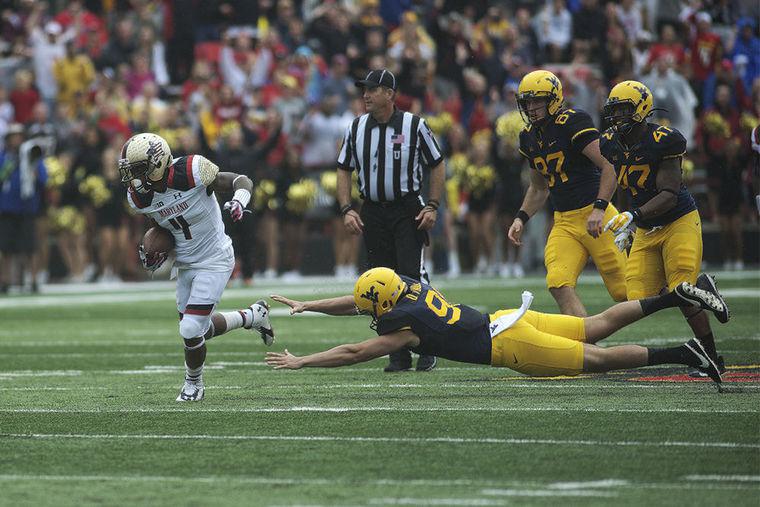 Then, with less than five minutes remaining in the game, nose tackle Darius Kilgo blocked what would have been the go-ahead field goal from kicker Josh Lambert to provide the offense with one last opportunity for a game-winner.
Finally, last week at Syracuse, safety Anthony Nixon blocked a punt in the second quarter with his team clinging to a four-point lead. The Terps recovered and punched in a touchdown four plays later to extend their lead to 11 points in an eventual 34-20 victory.
All five of those plays made a dramatic impact on the outcome of their respective games. And all five came from players who either start or make significant contributions on units outside of special teams.
"It's just as important as defense or offense," Kilgo said. "Games can be won like that and games can be lost like that. So you always want to have the best 11 guys on the field at all times."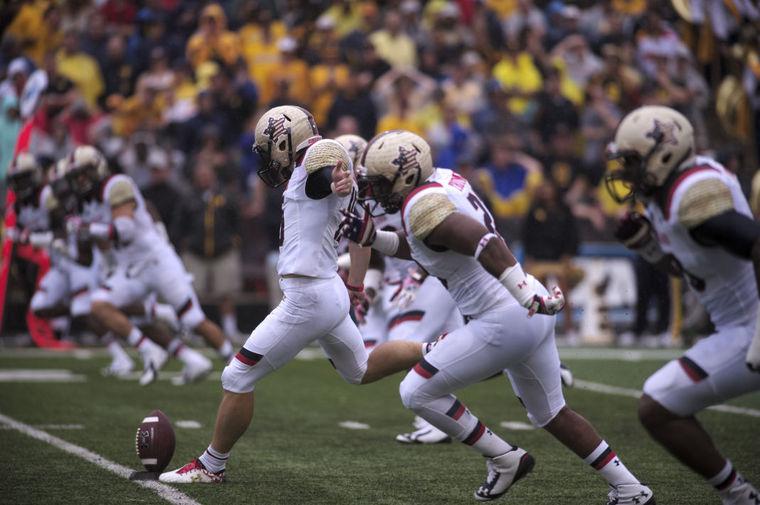 Teammates and fellow coaches praise Powell, who played two seasons at Indiana before starting his coaching career there in 1988, for his uncanny attention to detail when it comes to special teams.
Powell also oversees the running backs, but offensive coordinator Mike Locksley said it isn't difficult to see which job is the priority for his colleague, considering the amount of time and energy Powell puts into the intricacies of special teams.
"He's as detailed as they get, passionate about it," Locksley said. "Sometimes I know for a fact that it comes before the running backs in his mind."
It's that enthusiasm, displayed through after-hours meetings and impromptu film sessions in Powell's office, that has molded the Terps special teams into one of the best units in the nation — one that can change the game each time it's on the field.
"[Powell] tells us you've got to run like your hair's on fire. That's the kind of intensity and mentality that you have to have, because this play right here is going to help us win," Johnson said. "We really believe that."
[Photos by Chester Lam and Marquise McKine]